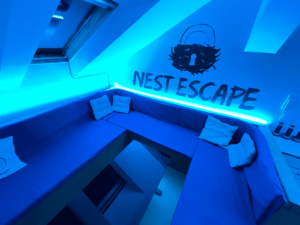 Teambuildings, stag/hen nights, parties…
Our maximum capacity is up to 28 people. Up to 21 can play one of four different themed rooms, and seven more can relax in our comfortable reception area with a table, refreshments of your choice and a TV on which we can play anything from our computer.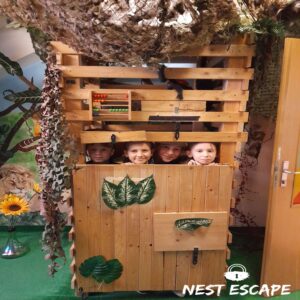 School events
Escape games help develop logical thinking and teamwork skills – that's why we like to offer discounts especially for school groups. Children learn a lot during the game and have a great time. Teachers can watch their students via cameras or join in the fun!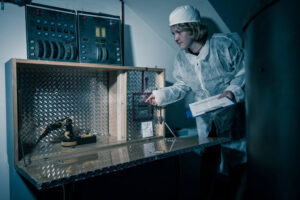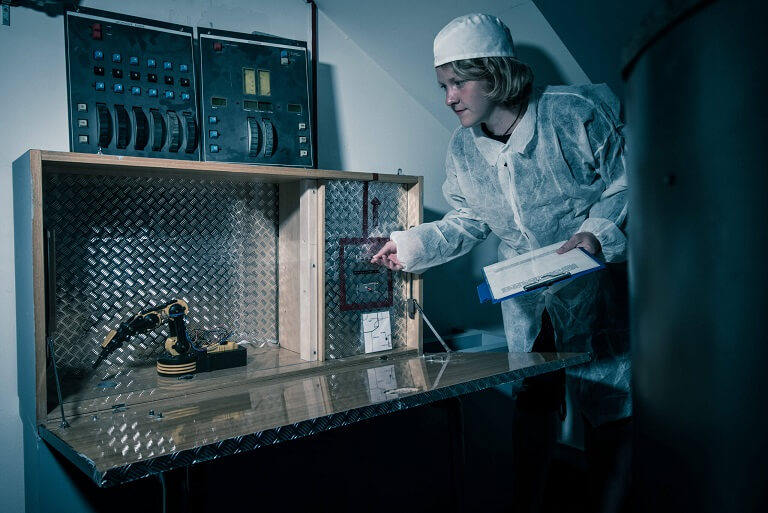 Spacious facilities and a personalised approach
You can play a single game or book the entirety of Nest for yourself! We can arrange refreshments or a prize for the winner if you wish. For those who are not currently playing, there is a large screen opposite our blue nest (seating area).
Would you like to stay and sit with us after the game? Prepare a surprise, cake, chilled drinks, or play a video? We can arrange it all for you. A discount for larger groups is guaranteed!
You can choose from four exciting games!
Interested?
You can check out our reservation system to see which games are available on a specific day, but please contact us through e-mail or by phone to reserve your group event. We can arrange all the details to your liking and we shall book all of the games for you.